I like how easy it is to fit a knit garment, but there are always more pretty woven fabrics that I can get from a local quilt store. I'm so glad to test the latest Sinclair Piper pattern. It allows me to have the benefit of both sides.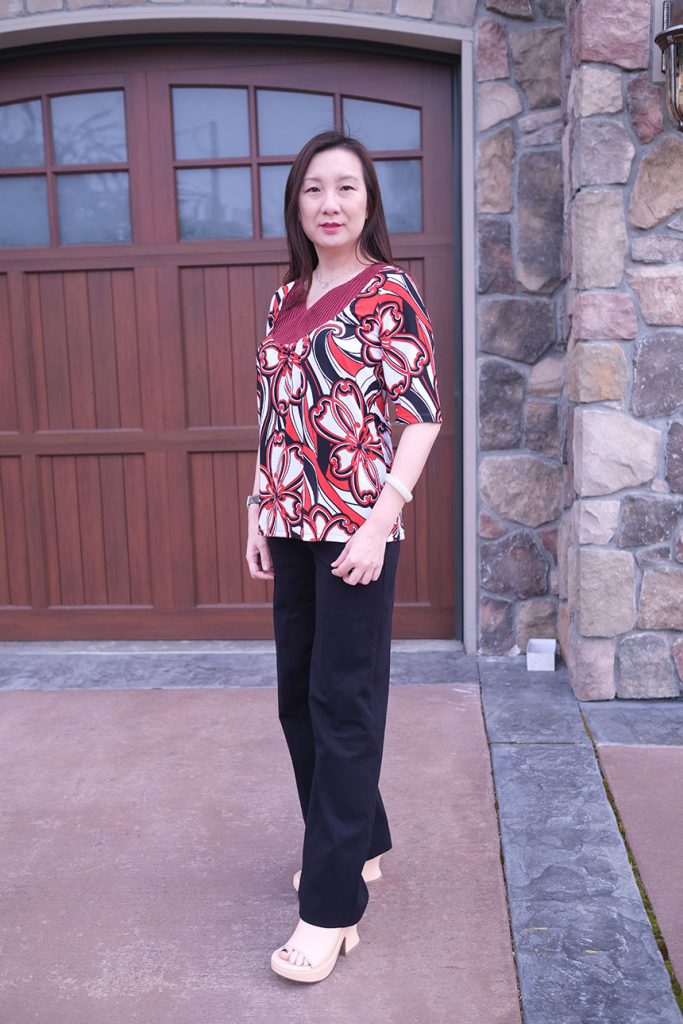 The pattern
Piper is a knit top semi-fitted at the shoulders and bust and relaxed at the waist and hips. You can use woven or knit to make the yoke. It comes with different options of the yoke, with or without buttons, as well as several sleeve length options. The pattern has been well drafted and is compatible with other Sinclair add-ons, like the recently released sleeves pattern.
It's worth noting that Piper was inspired by a photo submitted and voted by Sinclair fans. This implies it will be a popular style – it has the highest vote.
The construction
Surprisingly, this sophisticated top is not hard to make at all, especially if you make the plain yoke without buttons. There's pleats at the center front and center back. These are probably the only place you need to pay attention.
If you like embroidery too, this is a good pattern to put on some of your favorite embroidery patterns. Do it before you sew the yoke front and back together, so that the back of the embroidery can be fully covered.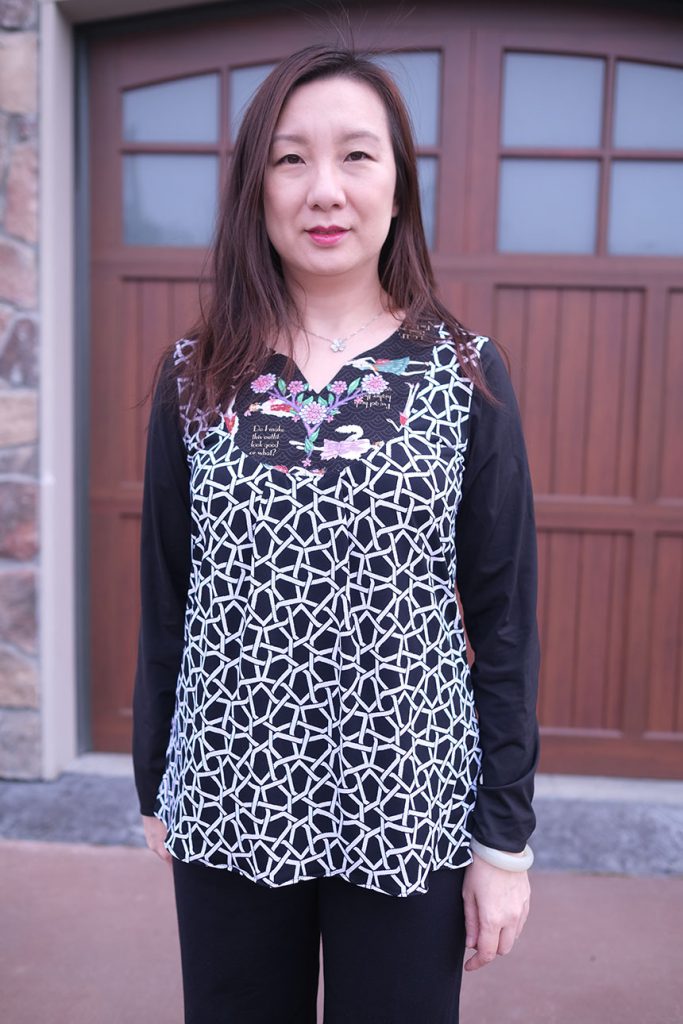 In the black piper I added the Pretty in Pink Floral from the Daydreamer collection by Tula Pink. Keep in mind that this is the first version of the garment in test, so the yoke proportion is different from the final version.
Verdict
I see a lot of potential in this pattern, thanks to the adoption of a woven yoke. I can imagine myself putting different embroidery on it – in fact I have already purchased some designs for collars, like the Delicate bloom neckline from Urban Threads.