In my first embroidery related blog, I mentioned how I got into embroidery and hinted a future blog of my research in finding the embroidery machine. And here it is. This is an unsponsored article and the same as my entire blog, all opinions are truly my own. This article is for those who are considering of buying or upgrading their embroidery machines. It's also useful for those who just want to buy a sewing machine.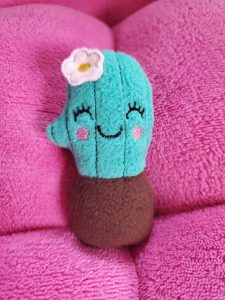 Embroidery machine types
There are some conditions that can instantly narrow down your choices because you'd need certain types. So let's talk about the types first.
Sewing machines with embroidery possibilities
High end home use embroidery machines
Industry embroidery machines
Sewing machines with embroidery possibilities
If you don't know if you'd embroidery yet, or just want to embroider some small pieces like monogram, a sewing machine can fulfil your need already. This category means you choose your machine based on your sewing need only, and don't worry anything about the embroidery bells and whistles. Why? If you later are really into embroidery, you will want to buy a dedicated machine for sure.
I think it's worth it to pay a little extra to have the embroidery functions, if you have or may have any relationship with any kids. Kids love customized items. Even with napkins, they'd prefer to use those with their own symbols. You can use specialized stitches to do that too. My sewing machine, Bernina QE570 can stitch alphabet, or patterns within 9 cm without using an embroidery unit. But you need bigger area when you customize towels, or larger items. Plus, the quality of stitches is not comparable with embroideries. You will only have lines, but not bold satin stitches in those simple patterns.
Using the embroidery function on your sewing machines, which may have 4″x4″ or 5″x7″ hoops can really allow you to understand if you want to do more serious embroidery.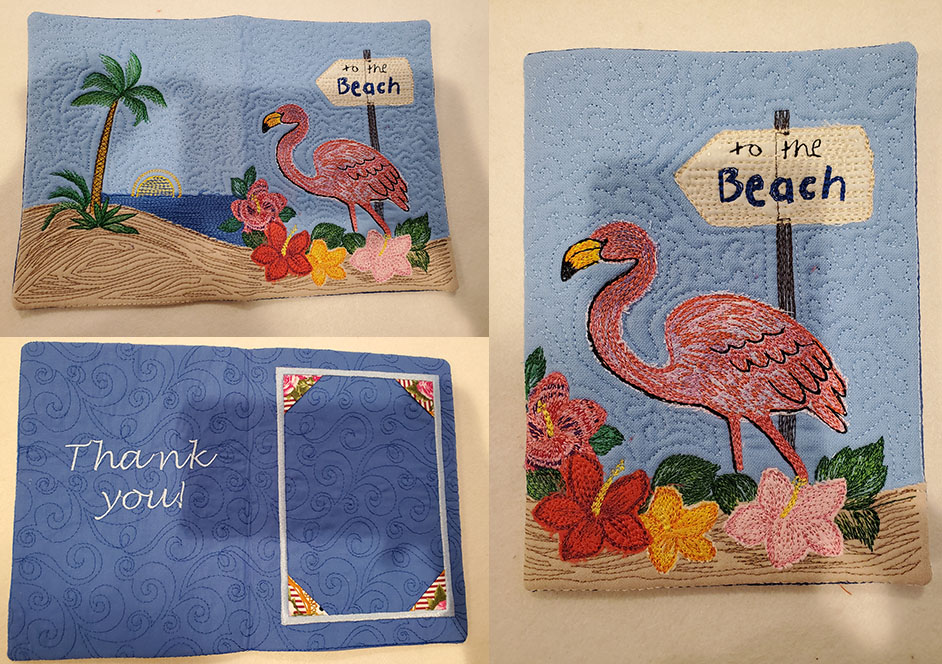 High end home embroidery machines
This type of machines have larger hoops (can do 6″x10″ or larger), and are specialized in embroidery. This means a large portion of the money you paid went to the embroidery functionalities. Note that they are not always more expensive than the first type: my Bernina 570 is more expensive than most embroidery machines with 6×10 hoop capacity. But within the same brand, same standard, you'd need to pay a lot more to have a larger throat and with more embroidery functions. Sometimes the functions are achieved using software but in this industry, software is expensive, very expensive. For example, Bernina 770 or 590 has the pinpoint to let you easily align your material with your design. 570 doesn't have it and the price differs a lot. If I had Bernina 770 already, I wouldn't need to look for a new embroidery machine because it'd be big enough.
Must have functions beyond basic speed and quality: auto-trim, hoop positioning assistance – for Bernina it's pinpoint, for Brother / Babylock it's the camera and / or scanner.
Industry embroidery machines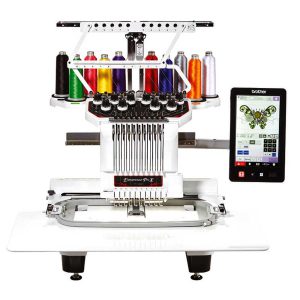 Here I mean multi-needle machines. They are built for robustness and efficiency. They allowed the minimal human interaction, and maximum machine action time – any minutes the machines run, you are making money. But home sewers may buy them too. Brother even marketed their 6 needle machine as a home machine. I studied this category too before my purchase. Some of them, especially the second hand ones, are less expensive than the high end home machines. I run into a 10 needle one with 30 million stitches for $5000 only.
Being multi-needle, you can pre-set the threads so you don't need to change threads in the middle of a design. But this is limited by the number of colors. If you need to use more than 10 (10-needle is a very popular choice), it'd still stop for you to change thread, and that will pause the machine, meaning you are not making money then. For personal usage, you hardly make two of the same designs in a row. So the advantage of the 10-needle is not that obvious. Plus, industry machines don't have functions for a home machine like scanning. So this may not be your best choice.
Industry machines can easily sew on caps though, or on any tiny areas like pockets or socks. These can't be achieved by a home machine. You'll need to guide the sewing when dealing with tiny areas, and sometimes it's simply impossible.
My machine type choice
Single needle high end embroidery machine with whistles and bells is better than a multi-needle industry machine for me because of these: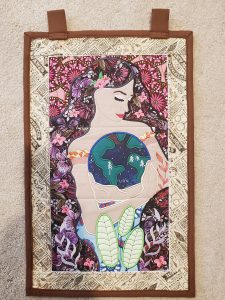 Single needle can double as a sewing machine.
Space saving, especially if you replaced your sewing machine with this one.
More useful functions. Repositioning your hoop is something only needed by home sewers: e.g. when you want to add a designs on top of an existing design, you want to perfectly position the design on the hoop. This is never needed by commercial usage when they need to make the same design repeatedly.
Maintenance cost is lower. You can ask your local shop to find out the service fee and repair fees. Plus, accessories are easier to obtain with a home machine, like hoops, needles etc.
It's quieter.
It's less expensive within the same tier. The most expensive industry machine will be more expensive than the most expensive home use machine.
And I know by my choice I'd give up on:
The ability to embroider professional caps. I can still buy a frame to embroidery on caps but they need to be flattened. I like the 3D caps more – but I don't normally wear caps anyway.
The ability to embroider on small area. I can make my own garments so this is not a problem. I just need to embroider before I sew the pieces on. And no, I don't need embroidery on my socks.
Multi-needle. While it's nice to set up the threads once and come back to see the end result, I know most of the designs I embroider have more than 10 colors, and I like to do ITH projects in which you still need the machine to stop. It's actually counter productive for me because I need to manually add stop point for ITH designs. Plus I never make the same design twice in a row, which means before each project I may need to rethread too. So I don't really miss this function.
Endurance and robustness. I guess it's a feature of industry machines. But I can achieve the same thing by buying a high end home machine too. They are of really high quality and are reliable too. I know I'm really happy with my Bernina, and now also my Brother Luminaire and Juki. I don't need them to run 24/7 and I can oil them occasionally (not the Luminaire).
14″x14″ hoop area. This would have been really nice to have. You can embroider an entire pillow in one hoop. But it will need a 17″ throat which is a longarm so it's not available in home machines. Plus, I know only one designer who offers such dimension. You can embroider half and half too.
Luminaire XP2 / Solaris II vs. Bernina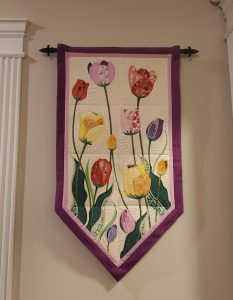 I had seriously considered buying a Bernina 880 Plus or a 790 plus because I had such a great experience using my 570 QE/E. I watched YouTube about how effective the pinpoint is. I know this brand is more expensive partially because this is a Swiss brand, and everything is a lot more expensive there (maybe because the currency always appreciated, quadruple even). But I still think it's worth the price tag because of the quality, and it's so smooth to sew on it. The thing is, 790's hoop area is still too small, but the current Bernina top of the line model, 880 Plus, has some controversial reputations. Many people complained about a failed bobbin door closed detection, which would cause the machine to stop working. 80% of the post I read talked about 790 a better choice. Both lines are out there for years and I wasn't sure I wanted to pay more money for something designed years ago (2013 and 2015).
And after taking a course to learn about Luminaire XP2, I know this is the machine with a lot more functions, and it's the one I want to use. These functions set them apart from all other embroidery machines, including their own lines with a lower price tag. So I will put them in their own section.
Luminaire XP2 / Solaris II – the best embroidery machine
In 2022, Luminaire XP2 / Solaris II is the best home use embroidery machine. It has the distinct feature of a scanner which doesn't exist in any other embroidery machines. It also has the bigger hoop area that is only comparable by industry machines. 10 5/8 x 16. It's the clear winner. The highlights of the machine to me are:
[Sewing] Overall it's a high quality sewing machine. It runs very smooth. The feeding is excellent because its conveyor belt has full and even coverage on the plate: normal machines have the conveyor belt to rotate on a circle, so the two sides would be lower then the middle which is right below the needle. Luminaire conveys on a square shape so it's the same depth entirely.
[Sewing] It can display a laser grid or guideline to assist you sew at a fixed seam allowance. I think this is a unique feature too. You can display two lines, one on top of your stitch, the other 1/4″ apart. You can adjust their position and distance to any number of 1/8th. You can also make it to display at an angle so piecing with triangles is easy.
[Embroidery] Huge hoop area makes it's easy to quilt. And you can do all kinds of embroidery designs out there. I can make one wedge placemat in one hoop, while a designer put it in 8 hoops to be usable on max 5×7 machines. The difference is huge. Trust me, you want to go with the largest hoop you can afford.
[Embroidery] Camera and Scanner are used to help you position your design to fit a hoop. This has been proved to be super important. The scan function is more useful than I thought. I will elaborate later.
[Embroidery] High quality embroidery. It can handle all fabrics! My Bernina can't handle knits fabric well when embroider, and I often needs to tone down the speed. But on Luminaire, I can leave my machine at top speed (1050 per minute) and do all sorts of fabrics. It's amazing. It has less errors (which would put the machine to a stop until you fix the threading) than my Bernina. Overall embroidery speed is hugely improved because of this – from 8 hours to make 1 to 1-2 hours.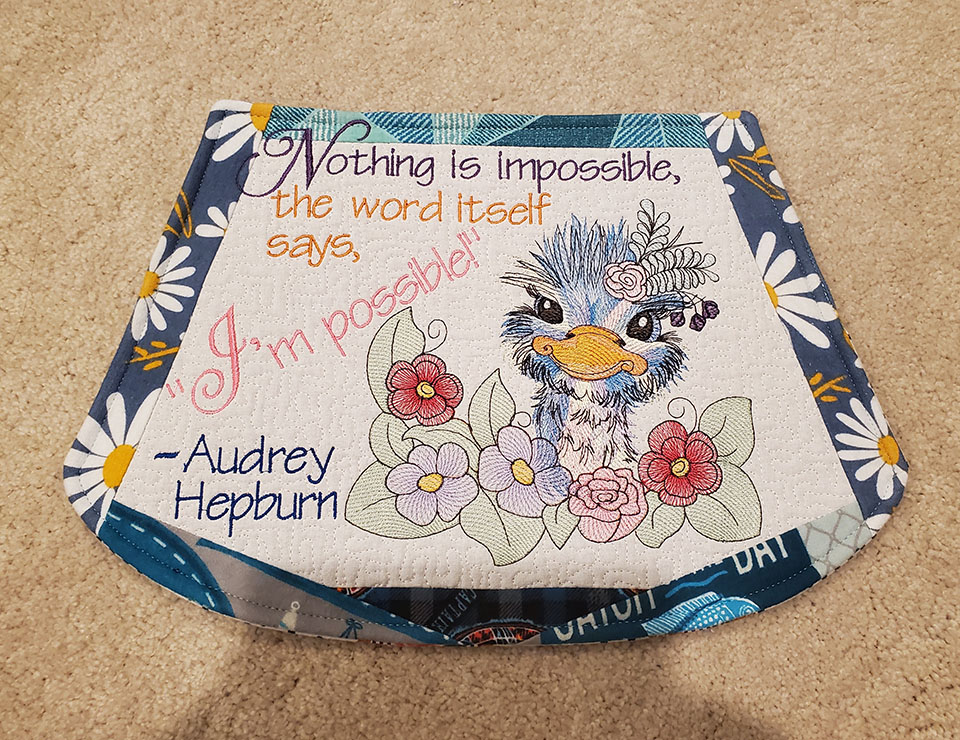 Differences between Luminaire XP2 and Stellaire XJ1 / XE1
Stellaire is a line right below Luminaire. If you are thinking about the top of the line, you should know why not pay half the price and buy the line below instead. XJ1 is the sewing and embroidery machine, and XE1 is the embroidery only unit of the same line. XP2 however, doesn't have an embroidery only unit, and the price difference between XP2 and XE1 is huge. I want to keep my Bernina 570 to sew (which is a good idea because your embroidery machine would often busy at the same time you are free), so I only needed the embroidery function. XE1 has the potential to fit my needs. And it's really lower than the half price of XP2.
Luminaire and Stellaire comparison chart
Luminaire Xp2
Stellaire XJ1 / XE1
Throat
13.1″
11.25″
Maximum Embroidery Area
10 5/8″ x 16″
9 1/2″ x 14″
Background Scanning
Built-in camera
My Design Snap mobile app
plus special hoops
Embroidery Positioning
Scanner, Snowman Marker
Snowman marker
Needle plate
Quick-action release
2 screws to remove
WLAN Send a design from a PC
Yes
N/A
My Stitch Monitor App
Yes
N/A
Built-in embroidery software
More
Less
End point sewing
Yes
N/A
Luminaire and Stellaire comparison chart
I listed only the meaning and important differences. The hoop of Stellaire is also big enough. Without Luminaire, it will be the largest out there. But Luminaire is still larger which is better. When you quilt with thick batting, the 1.75″ difference can be huge.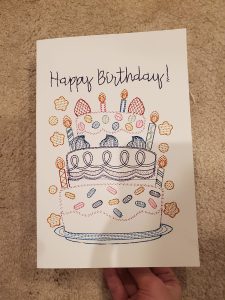 But the biggest difference is the background scanning. A sale person or YouTuber would tell you Stellaire has it too, just via a phone rather than using a built in camera. I had that impression initially. But the difference is usability is huge. The phone can only work with some special hoops. The special marks are what's used to recognize the distortion, so the phone can try to automatically compensate. You can try taking a photo with your phone, and a square would not be square anymore because your phone can't be guaranteed to be at the center, and 100% leveled with the surface. This will cause the pictures to distort, and 5″ positioned on the top will not equal to the 5″ positioned at the bottom if you measure on the picture. Using some algorithm you can compensate that. But it won't be perfect – tilting, camera's own distortion, etc. all play a role here so it's not a rigid transformation. It's some math terminology but simply take it as, the adjusted image is not distortion free. So the repositioning on it can't be very accurate. If doing end-to-end quilting where your end points must perfectly match, this method is not reliable at all.
Scanning is not 100% reliable due to the tiny change of the surface between the scan time and the final time, but it's much much better. It's within 3 mm for you to do the final adjustment.
Plus, you have to use the special hoops with marks which are more expensive, and they don't work well with floating. They don't work well with small areas too. With the camera on Luminaire, I can adjust instantly to find my best position and size. With the app, each time you need to take the hoop out, re-take a picture, and then re-adjust. It can be used for coarse adjusting only, no fine-tunes.
Sending design from a computer function is really nice but you need to right software to do that. The stitch monitor app can let me know when I need to go fix a problem or change the thread. Without it, I often need to run there and check myself. Now I can watch TV and just occasionally check my phone's notifications.
The end-point sewing is a useful feature. I sometimes use decorative stitches and the machine can automatically adjust their unit length so the pattern can end fully, and at the desired position. Without it, the pattern may ends in half which is ugly (think about scallop).
The software differs too which is critical if you don't buy a separate embroidery software. Those software are expensive. I paid for over two thousands for mine which was bought at a promotion with deep discount already. You can design on the embroidery machines too. Luminaire has decorative sashing, can do inner fill and echo stitching, can automatic stippling. If you care about these functions, go with Luminaire can save you $$$ in software purchases. The sashing function is really useful.
Differences between Luminaire and Solaris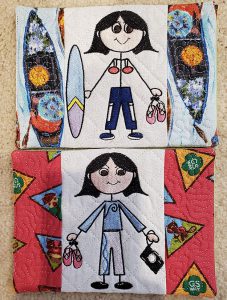 The two are almost identical. Brother is the manufacture, and Baby Lock put their tags on Solaris to sell, so they are like distributors in this case. In some areas, Solaris is priced higher, because normal Baby lock machines sell higher than Brothers (Brothers have more low end machines). In my area, Luminaire is priced much higher, about $1000 in difference. But the low end ones are the opposite.
Luminaire comes with Disney designs, and Solaris has more exclusive quilting designs by Anita Goodesign etc. Initially I thought I'd like the Disney ones more, because I can't get them separately. And I can still buy Anita designs myself. But later I found I can't edit the Disney designs. Not even resizing them. So I'd think the Solaris exclusive designs are more useful. But you will end up buying newer designs anyway so this difference is not a big deal. Most other people chose because of the color: you like Champaign, gold color? Go with Solaris. Blue person? Luminaire fits your need.
I consider myself a very practical person who would often ignore budget. Luminaire can do customized stitches but Solaris can't. This is the trigger for me to choose Luminaire, even though I like Champaign more than blue. Honestly I haven't used this feature so far. But I like the potential – when I purchased my Bernina 570 with the embroidery unit, I also didn't think I'd embroider this much.
Shall I wait for Luminaire XP3 / Solaris III?
Brother introduced their Luminaire XP1 about 4 years ago and XP2 2 years ago. Owners of XP1 could pay to upgrade to XP2 because it's a software only upgrade. The hardware are the same except for a few cosmetic features. Normally after the XP2, they'd go with a totally new model that you can't upgrade to with any existing machines. But this time, maybe because of the global computer chip shortage, and shortage of all things, maybe because Luminaire had a huge jump in hardware over its predecessor (camera) already, rumor said that there will be a Solaris 3, Luminaire XP3 rather than a new model. I don't think you need to wait – there's always a newer model down the road. Even when the XP3 is out, it will take a while for people to discover their design flaws if there are any, and the company to iterate on. And you may not be able to get it at launch, due to the shortage anyway. So if you wait, that will be months, even a year (it's still only a rumor). And you can make beautiful things, many many beautiful gifts or artwork already in the time. Plus, I can hardly imagine any extra features I'd want for my embroidery machine. Maybe I'd not want to upgrade anyway, due to the huge price difference. Why do I know there will be a huge price difference? It's happening everywhere. Our gas price has doubled. Food prices, grocery, housing, luxury goods, computers, cars, wood, everything has a higher price now for about 20% to 100%. Brother doesn't even need to price it much higher. As long as it doesn't run the same promotion, you'd need to pay much more. And they won't have good promotions on new machines anyway.
Life is too short to wait. My suggestion is, as long as you are ready to embroider, go ahead and purchase. If there's an upgrade in a month, you're within your return period to change your mind. My local dealer allows for full price trade in within the first year – it's like you use it for free for the first year and then can still buy the new model. Perhaps the new model is not much better and you choose to keep the old one with a much better price – the choice is all yours during the special period when the new one is coming soon.
And if the new one doesn't come in a year? That means you made the right choice to buy immediately, doesn't it?
Half a year later
I stitched 3 million stitches on my Luminaire in the first month. I'm glad I purchased the service pack because you can't oil on your own, so you have to regularly take it to service. I waited for more than 3 weeks to get it back and continue working on it. I even investigated in the embroidery bobbin for my Bernina so I can use it in between. But really, the two machines are non-comparable. Most designs I purchased have multiple sizes included. In no circumstances would I want to make a smaller one. In the days without my Luminaire, I only made some Anita Signature butterflies because they can fit 4×4. I learnt more about my Bernina embroidery, including the auto-trim function (you must have it. do not settle with a machine that you need to cut yourself). I can run it better than before, using a higher speed etc. I'm sure the bigger Bernina embroidery machines would be good too, but the Brother technology is more advanced and it's worth it to pay the dollar to have those functions. The Luminaire is also quieter than my Bernina. But I don't mind the noise much.
I've used the scanning function often. When I need to patch my son's pants, or a sweater hole, it would be nice to quickly move s small applique design to cover it. It's so easy with the Luminaire. I won't even try it on another machine.
As I do more embroidery, I found out about other interesting areas, like quilting. It will be a future topic. I'm still researching/experimenting on if Luminaire can fully replace a mid-arm sit down machine. Longarm on a frame is a different story.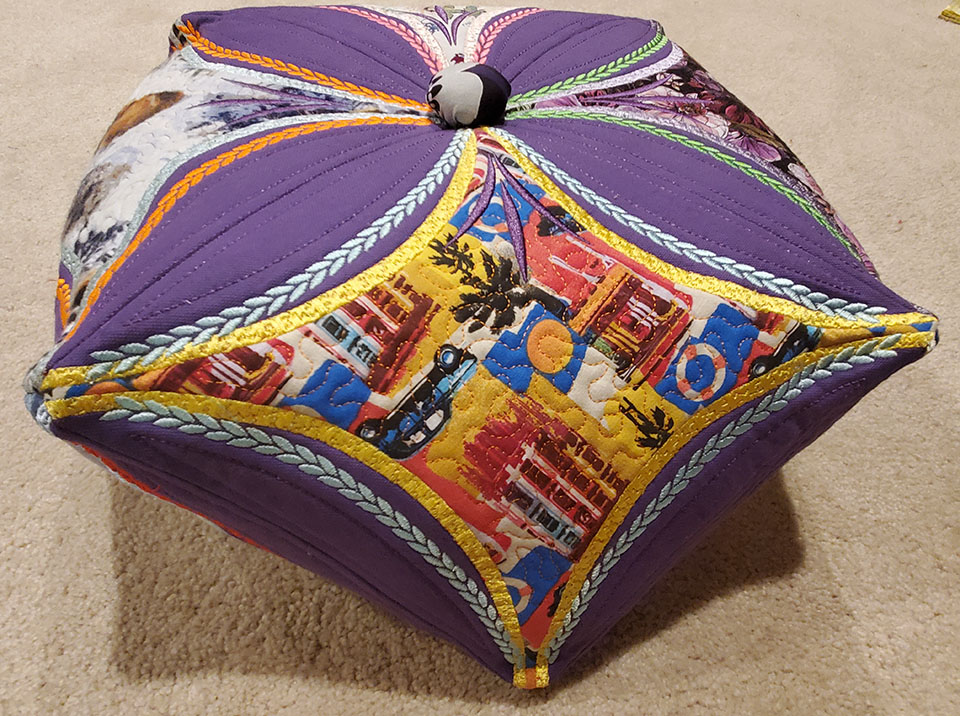 Sword and Fairy: Together Forever
Uncharted Waters IV with Power-Up Kit HD Version